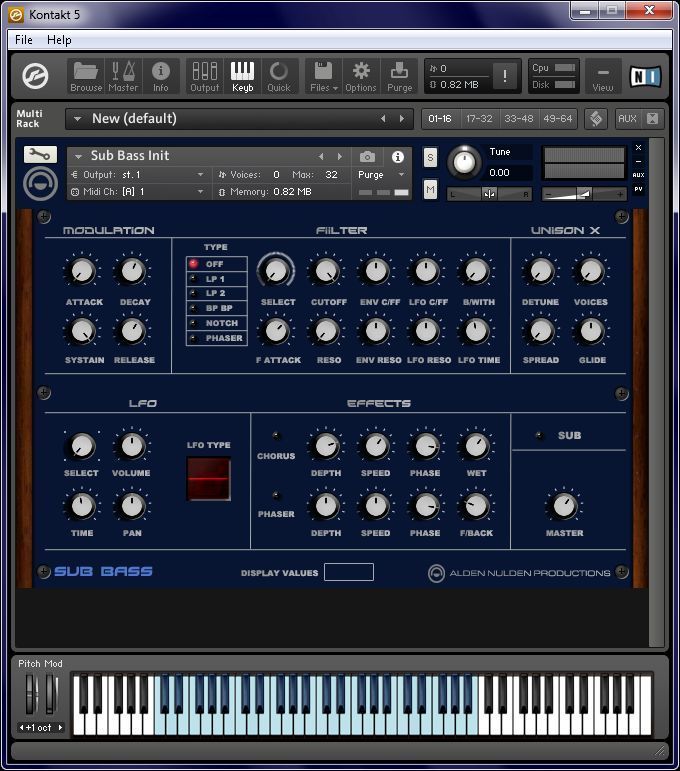 Sub Bass
Sub Bass is a free Kontakt library and it's the first instrument of upcoming analogue series.
It's a light library only 43MB unzip and was build for those who love
old skool Drum&Bass,Trip Hop,Dub etc.
Sub Bass is one oscilator sine synth.
It haves five different filters
LP2,Lp2/4,SV Par BP/BP,Ladder Notch and Phaser,
a sine LFO filter and an envelope filter.
Unison X and Glide effect.
Three different LFO's sine,triangle and saw for volume and pan.
Two effect Chorus and Phaser
A SUB button who boost the signal and turn this to a real
Sub Bass!
and finally a master volume to control the level.
Download